Our philosophy at PrimaFace Aesthetics is to provide the best possible aesthetic outcomes with natural results and your ultimate safety in mind. Our team is extensively trained to provide the utmost individualized attention and we are experts at designing a personalized program to maximize your aesthetic results. We invite you to visit us at PrimaFace Aesthetics and see the real difference we can make!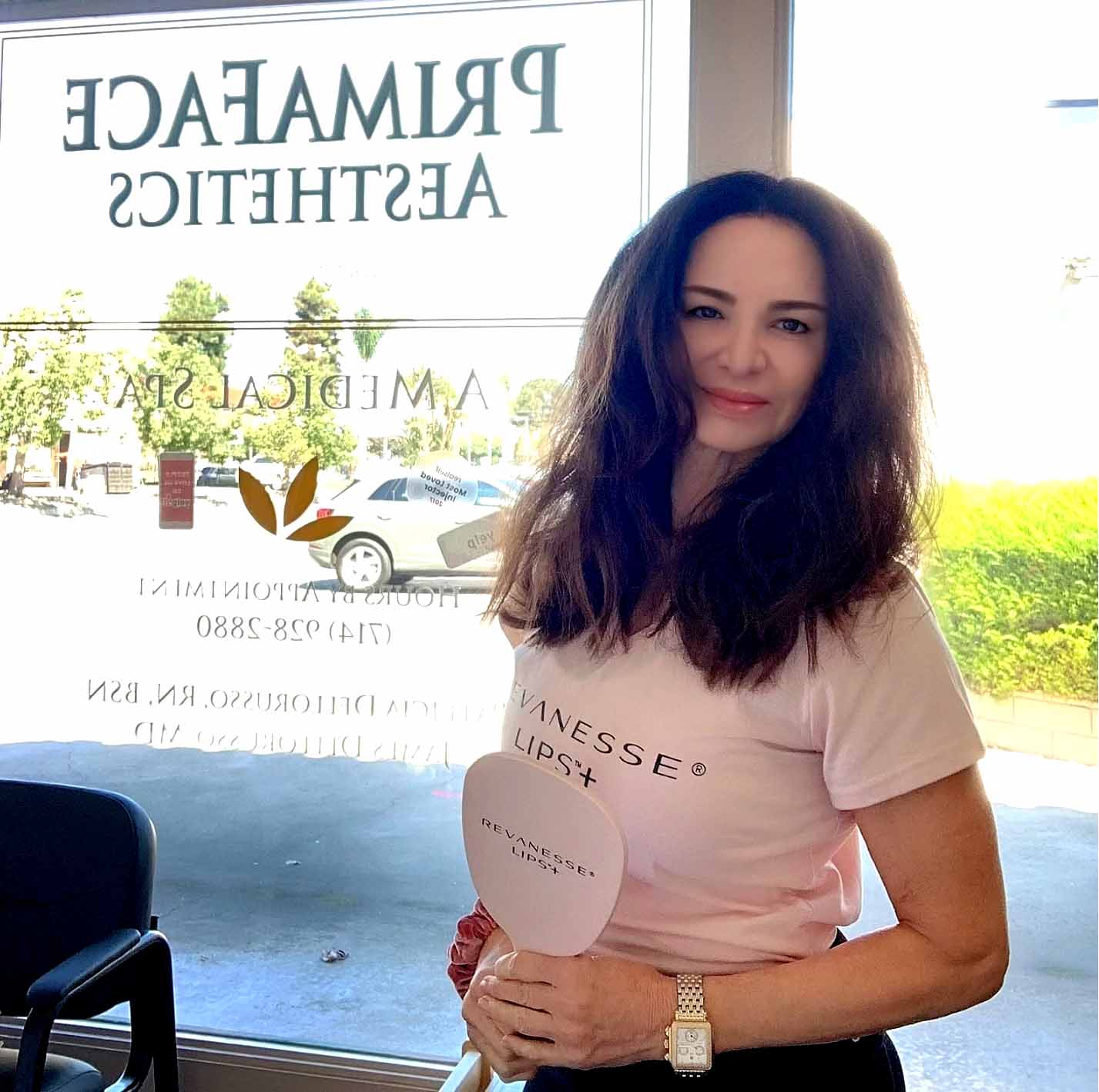 What's Keeping You From Looking Your Best?
PrimaFace Aesthetics is open by appointment only. Offering flexible scheduling options, we are available only Tuesdays and Thursdays 9-1:30pm and weekends. Your initial evaluation will be with our Medical Director, Dr. DelloRusso. Besides answering all of your questions, he will use his knowledge and expertise to create a personalized treatment plan that not only suits your individual needs, but your budget as well.
Consultations are $50 to reserve your appointment and complimentary with your purchase of any service or product.
Give the gift of youth with our gift cards! They are perfect for family, friends, or colleagues!
We provide services in the following: Dermal Fillers, Muscle Relaxers, Skin Rejuvenation such as RF Microneedling, Chemical Peel, and PRP.
In addition we carry the Sculpt Patch a great way to get a vitamin boost and decrease your appetite.
Dermal Fillers
Dermal Fillers are used for everything from lip augmentation and wrinkle treatment to scar removal. We use a variety of treatment options depending on your needs from RHA Collection, Bellafill, Juvéderm, Sculptra, Restylane, Belotero and Versa.
Muscle Relaxers
Wrinkle Relaxers like Xeomin, Botox, and Dysport can temporarily relax facial muscles and reduce the appearance of fine lines and wrinkles.
Skin Rejuvenation
Microneedling and Microneedling RF are excellent choices for those looking for skin rejuvenation, skin tightening and pore minimization. Microneedling is the insertion of very fine short, sterilized needles into the skin resulting in a plumped, more youthful appearance. When the skin feels these pinpricks, your body will naturally rush to heal them. The result is a dramatic increase in collagen and elastin which makes the skin look more radiant.
Chemical peels are minimally invasive skin rejuvenation procedures that use a combination of different chemicals to exfoliate the skin. Depending on the strength of the peel, this can cause the uppermost layers of the skin to peel away, revealing younger, healthier-looking tissue underneath. 
PRP (Platelet-Rich Plasma) has been used for decades for wound repair and soft tissue healing. New research has proven that these platelets found in concentrated blood plasma has regenerative growth factors that can be used to stimulate skin healing, collagen production, other important proteins. Today, clinical applications can be used for the treatment of acne scars, surgical scars, pigmentation, volume loss, wrinkles, and fine lines.
Sculpt Patch
SculpPatch is a topical supplement patch specially formulated to support fat loss. These patches can be used by anyone seeking an extra boost on top of their regular diet and exercise routine. These patches can be used to help sustain energy throughout the day while keeping your appetite in check.